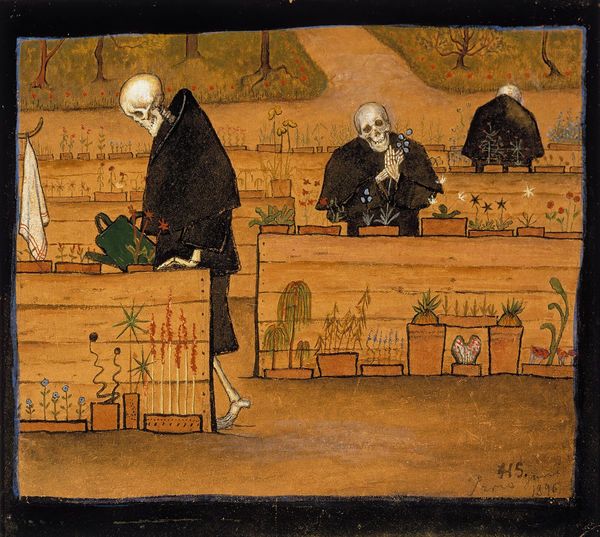 Totenpässe are placed on or near the body as a phylactery, or rolled and inserted into a capsule often worn around the neck as an amulet. The inscription instructs the initiate on how to navigate the afterlife, including directions for avoiding hazards in the landscape of the dead and formulaic responses to the underworld judges.
Heart-burial is a type of burial in which the heart is interred apart from the body. In medieval Europe heart-burial was fairly common among the higher echelons of society, as was the parallel practice of the separate burial of entrails or wider viscera: examples can be traced back to the beginning of the twelfth century.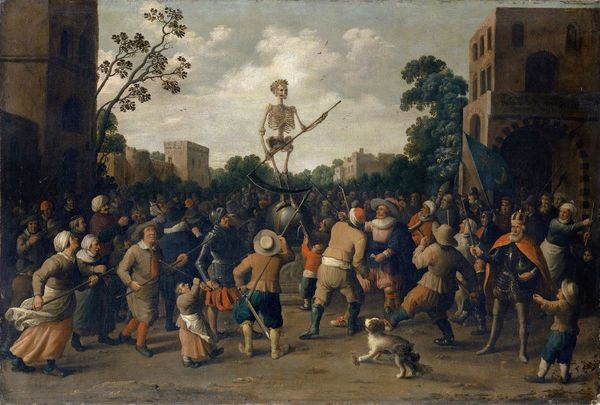 Sit tibi terra levis (commonly abbreviated as S·T·T·L or S.T.T.L. or STTL) is a Latin inscription used on funerary items from ancient Roman times[1] onwards. The English language translation is approximately "May the earth rest lightly on you" or "May the ground be light to you"
[…]
A later satirical example of this in Greek, is the following epigram (cf. Martial's Epigrammata 9.29.11-12)[5] by Ammianus Epigrammaticus (1st and/or 2nd century CE): Εἴη σοι κατὰ γῆς κούφη κόνις, οἰκτρὲ Νέαρχε, ὄφρα σε ῥηϊδίως ἐξερύσωσι κύνες. May the dust lie light on thee when under earth, wretched Nearchus, so that the dogs may easily drag thee out.
The putridarium is a temporary burial place, generally in an underground crypt, in which bodies, commonly of monks or nuns, can be stored in wall niches, often seated on masonry chairs with a central hole and vessel to collect the liquids of decomposition. Once the bodies have reached a proper stage of decomposition, the bones are collected, cleaned, and stored in an ossuary.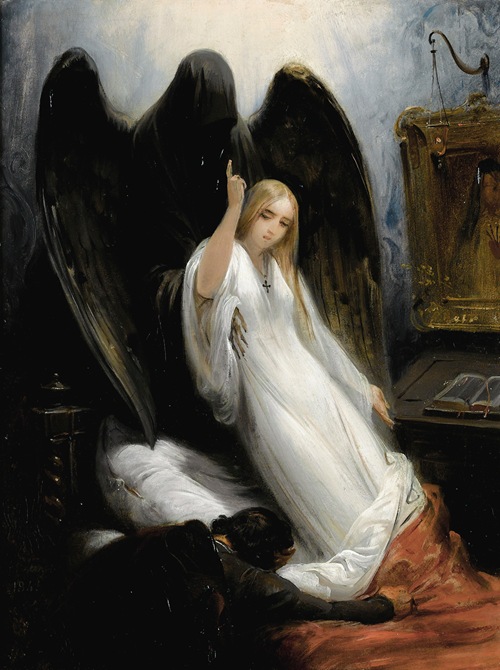 The death café is not a physical location, but is an event hosted at someone's house or other pop-up/ temporary venue. The official objective of a death café is to help people make the most of their finite lives. Individuals can discuss their understanding, thoughts, dreams, fears and all other areas of death and dying at these events. […] Tea and cake are one of the most important features to the event; they assist with creating a nurturing and supportive environment.

Arvals, Arvels or Arthels (Old Norse Arfr, "inheritance", and öl, Old English "Ale", a banquet), primarily the funeral dinner, and later, especially in the north of England, a thin, light, sweet cake, spiced with cinnamon and nutmeg, served to the poor at such feasts. The funeral meal was called the Arvel-dinner.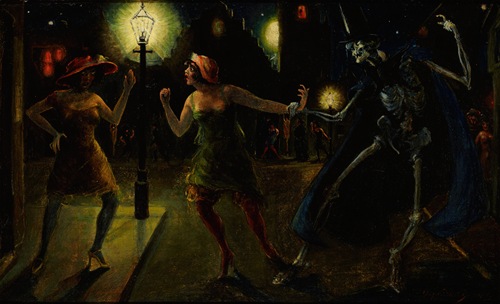 In the spring of 1880, the French neurologist Jules Cotard (1840–1889) delivered a lecture to the Société Medico-Psychologique where he reported the case of a 43-year-old woman, whom he referred to as "Mademoiselle X," who believed that she had "no brain, nerves, chest, or entrails, and was just skin and bone", that "neither God or the devil existed", and that she did not need food for "she was eternal and would live for ever." She had asked to be burned alive and had made various attempts at suicide. Mademoiselle X, Dr. Cotard claimed, was suffering from a rare neurological condition he called le délire de negation (negation delirium).
Le délire de négation, or Cotard's syndrome (also known as 'walking-dead syndrome'), was a term used to classify "those cases in which patients show a marked tendency to denying[sic] everything." One could only wonder what Immanual Kant would have learned from them. The belief of being dead is a true to them as being alive is to us. In fact, some even offer a proof, they even claim to smell their own flesh rotting! What do you say to a patient who claims that he is dead?
other death pages
death posts