May Day has multiple parts that are so divergent I'm naming its page here by the calendar name. I've the least material on Beltane, but I hope to remedy that. Flowers and love…
---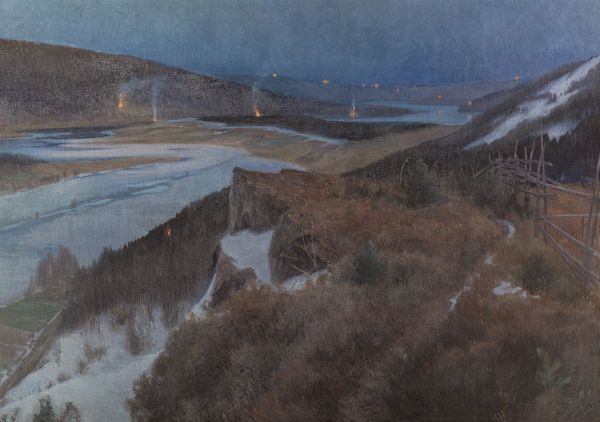 Walpurga's Day (after Walpurgis Night):
This feast commemorates the canonization of Saint Walpurga and the movement of her relics to Eichstätt, both of which occurred on 1 May 870.
[…]
Saint Walpurga was hailed by the Christians of Germany for battling "pest, rabies and whooping cough, as well as against witchcraft". Christians prayed to God through the intercession of Saint Walpurga in order to protect themselves from witchcraft, as Saint Walpurga was successful in converting the local populace to Christianity. In parts of Christendom, people continue to light bonfires on Saint Walpurga's Eve in order to ward off evil spirits and witches.
[…]
In Germany, Hexennacht ('Witches' Night'), the night from 30 April to 1 May, is the night when witches are reputed to hold a large celebration on the Brocken and await the arrival of spring and is held on the same night as Saint Walpurgis Night (Sankt Walpurgisnacht).
It's likely we overemphasize symmetry, but it isn't not to be noticed that this is 6 months apart from Samhain's thinning of the veil and thus across it on the wheel.
---
One particular practice characteristic of May devotions is the May Altar, whether in a church or as a "house altar" in the home. Marian devotions such as the rosary may take place within the family around this altar consisting of a table with a Marian picture, candles, and decorated with many May flowers The custom of the May Altar stems from southern European countries.
[…]
In Eastern churches, crowning Mary was associated with adding ornamentation to an icon of Mary, sometimes as simple as adding additional gold trim.
[…]
Today, May crownings occur in many Roman Catholic parishes and homes with the crowning of a statue of Mary. There is considerable flexibility regarding the rite, and it can be adapted to many different circumstances and situations depending on whether the crowning is done in a parish, a school or classroom, or even in the family.
Cf. the Coronation of the Virgin.
---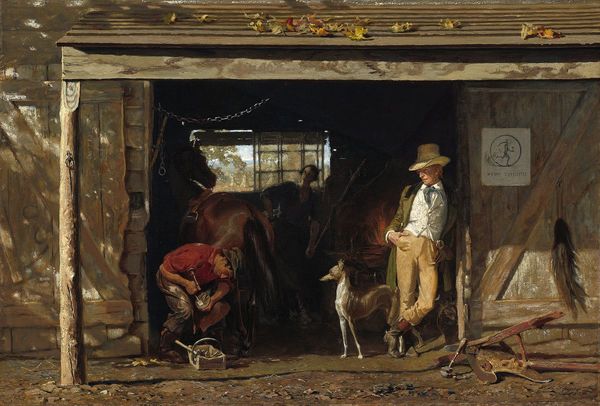 The date had been chosen by the American Federation of Labor to continue an earlier campaign for the eight-hour day in the United States, which had been the cause of a general strike beginning on 1 May 1886, and culminated in the Haymarket affair, which occurred in Chicago four days later. May Day subsequently became an annual event. The 1904 Sixth Conference of the Second International, called on "all Social Democratic Party organisations and trade unions of all countries to demonstrate energetically on the First of May for the legal establishment of the eight-hour day, for the class demands of the proletariat, and for universal peace."
[…]
In 1955, the Catholic Church dedicated 1 May to "Saint Joseph the Worker".
Note that St. Joseph has his own full feast day as Spouse of the Blessed Virgin Mary; no one is under any illusions as to the precedence here.
---
I've no particular practice of my own corresponding to it, but do read on this festival to Bona Dea:
The known features of Bona Dea's cults recall those of various earth and fertility goddesses of the Graeco-Roman world, especially the Thesmophoria festival to Demeter. They included nocturnal rites conducted by predominantly or exclusively female initiates and female priestesses, music, dance and wine, and sacrifice of a sow.
[…]
One was held on May 1 at Bona Dea's Aventine temple. Its date connects her to Maia; its location connects her to Rome's plebeian commoner class, whose tribunes and emergent aristocracy resisted patrician claims to rightful religious and political dominance. […] The rites are inferred as some form of mystery, concealed from the public gaze and, according to most later Roman literary sources, entirely forbidden to men. In the Republican era, Bona Dea's Aventine festivals were probably distinctly plebeian affairs, open to all classes of women and perhaps, in some limited fashion, to men.
[…]
The house was ritually cleansed of all male persons and presences, even male animals and male portraiture. Then the magistrate's wife and her assistants made bowers of vine-leaves, and decorated the house's banqueting hall with "all manner of growing and blooming plants" except for myrtle, whose presence and naming were expressly forbidden. A banquet table was prepared, with a couch (pulvinar) for the goddess and the image of a snake. The Vestals brought Bona Dea's cult image from her temple and laid it upon her couch, as an honoured guest. The goddess' meal was prepared: the entrails (exta) of a sow, sacrificed to her on behalf of the Roman people (pro populo Romano), and a libation of sacrificial wine. The festival continued through the night, a women-only banquet with female musicians, fun and games (ludere), and wine; the last was euphemistically referred to as "milk", and its container as a "honey jar". The rites sanctified the temporary removal of customary constraints imposed on Roman women of all classes by Roman tradition, and underlined the pure and lawful sexual potency of virgins and matrons in a context that excluded any reference to male persons or creatures, male lust or seduction1. According to Cicero, any man who caught even a glimpse of the rites could be punished by blinding.
---
Long ago there was a music video2 that, in what I can only assume was an act of carefully crafted no homo, had its two male singers attend what seemed to be a house party for women in lingerie Plus Those Two Guys. The extras were successfully portrayed as having a good time. I remember thinking, "you know, take out those guys and I would go to this party." This is how I like to imagine this tradition. ↩