This will take quite a while to put together in total, so I'm beginning with what I'm using right at this moment.
current notebooks
A really nice notebook I need to review more completely; the front is a little too Victorian advertisement for me to consider it flawless, but it's also possible I just haven't settled on how to ornament it to my own tastes. Solid stitching relative to other similar things I've gotten.
A cheap a5 notebook from a German company for the Hungarian market: not luxurious-feeling, but far better than anything equivalent you get here.
current cover
An a5 traveler's notebook cover from Earthly Journals where the elastic is failing. I'm going to have to figure out how to redo it…
current loose leaf paper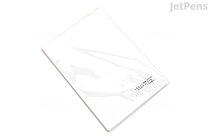 Tomoe River A5 for letter writing.
Hammermill 32lb premium laser for other needs.
A ream of black paper I'm still trying to figure out what to do with. Accepting recommendations!!
paper posts